🇿🇦 New Online Casinos for SA Players - 2020 Edition
On this page, we focus on everything new that's happening in the online casino industry in South Africa and that's a whole lot!
You've got new casinos launched on a monthly basis, slots being released and various promotions are thrown at you left and right.
This is the page where we try to filter all of that and sort it in an easy to understand way. We'll add value to you by praising brands that stand out and calling out those that are full of it.
🥇 New Online Casinos That Are Safe
Casino
Bonus
Free Spins
Why Play Here
Visit Casino
NEW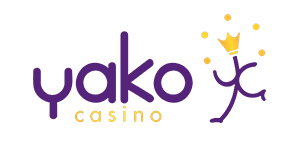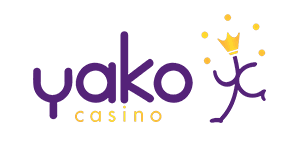 Great Selection Of Slots
Part of a Casino Group With a Proven Track Record
Bonuses are Generally Less Valuable Than Competitors
Are These New Casinos Tailored To ZAR Player Preferences?
Not all of them, but we have pointed out those that are great for players in South Africa specifically. These will generally have methods like Skrill, Neteller, Bitcoin, and instant bank transfers available.
However, apart from that most sites will offer a chance to deposit/withdraw in euros and do so by using your debit card or a direct bank transfer.
Let's take a moment to think. What would it mean for a new online casino to be great for players in SA? We'd say the following 4 things will move the needle in this area.
Instant Banking Options - EasyEFT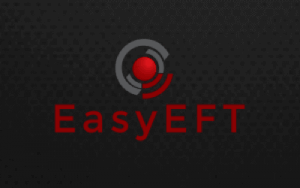 All or at least most online casinos will accept deposits via bank cards like Mastercard or VISA, but that might not be the most optimal way.
Bank transfers generally take a longer time, but there's a solution – using a local service provider called EasyEFT.
This works similarly to what the European market has a solution called Trustly.
You'll be able to instantly deposit via your bank account, as EasyEFT has accounts with all local banks and will notify the casino that you've sent them funds and settle with the site directly after. Easy!
Slots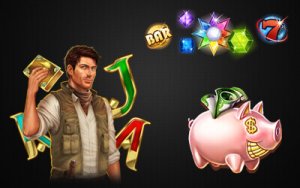 It's no secret that the SA players love slots more than any other game.
For this reason, great new online casinos in this country should definitely have a full selection of top tier slots suppliers like Netent, Red Tiger, Microgaming, Pragmatic Play, Big Time Gaming, and the more on top of these, the better.
Megaways slots have also risen in popularity worldwide, so you definitely don't want to miss out on these. Especially if you're a fan of high volatility.
No Deposit Bonus Deals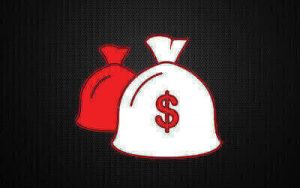 Nothing is quite as risk-free as trying a newly launched online casino with a no deposit bonus.
Well, players in SA are lucky, as due to the popularity of casinos (and the GDP per capita of course) in the country, casinos are willing to give these out quite often.
We've compiled separate lists of sites that offer no deposit cash bonuses and those that offer free spins.
There are a couple of slots that appear to be popular for these offers among ZAR casino sites, such as getting those bonus spins on Starburst and the Book Of Dead slots, so we'll focus on separate bonus lists for these two.
Live Casino Focus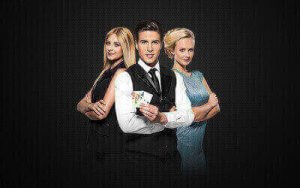 If you are into casino table games, I'd absolutely forget playing computerized variations of these (known as RNG or random number generator).
Instead, opt-in for joining a live dealer casino and playing these with real human dealers.
We have a customized list for those South African players that are looking for some live games too.
Things to keep in mind with the live casinos are betting limits, bonus wagering terms (live dealer games often do not qualify), and the quality of said games.
There's nobody quite like Evolution Gaming when it comes to these guys in regards to stream quality, innovation in new game categories (see Lightning Roulette), and variety of tables offered.
Genesis Group that operates 6 ZAR friendly brands have just introduced live casino bonuses where each of their brands offer R1,500 with a 100% deposit match.
New Casinos That Suck - AVOID THESE
Casino
License Number
Company Name
What Sucks
The Most Common Licenses for New Casinos
We also filter the newly launched casinos by their licenses. The type of a license an online casino has is often (but not always) a good way to understand what to expect from a casino. On this page, we'll list sites with various licenses, but those of interest to Irish players will be MGA, Curacao, Gibraltar, Alderney, Kahnawake, Isle Of Man and Costa Rica.
Out of the above, MGA, Gibraltar, Alderney, and the Isle Of Man are definitely the most legitimate once. Curacao is also used very often due to less complicated KYC requirements, while others generally mean that an operator is operating in an illegal market.
Curacao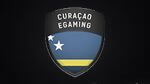 For new casino sites, a Curacao license is undoubtedly one of the most tempting, but for players, there are definitely some negative points to be aware of.
For operators, a Curacao license is quick and simple and connected to attractive tax laws. The problem is, the Curacao authorities very rarely refuse an application for licenses. Any operator which can afford the relatively low fees will tend to be approved.
This has resulted in many conflicts between players and casinos licensed in Curacao, and Curacao itself does not intervene in such conflicts.
This lack of effort made by Curacao gives a lot of freedom to casino operators and essentially makes this license meaningless for players.
Malta Gaming Authority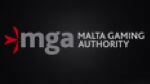 Malta is seen by many as the home of iGaming, with many of the world's biggest casino and sports betting operators based on the small island.
Licenses from the Malta Gaming Authority (MGA) are highly respected by players due to the strict standards help up by the MGA.
However, Malta again does not intervene in player conflicts. While having the power to revoke licenses, it was thought for a long time that the MGA wouldn't follow through.
Recent stories have proven this untrue, however, with the MGA clamping down on a few operators. Adding to the general level of trust an MGA license enjoys from most players.
White Labels vs Standalone Brands
White label casino can be set up for as little as $5,000 and requires very little effort. Companies like Nektan and ProgressPlay use this business model where they provide a standard template of a casino and the client can use their own domain name and get the casino running in as little as a couple of weeks.
The casinos usually use customer support, licenses, and payment systems already in place from the platform provider and only work on the marketing side of things.
These casinos often hold very legitimate licenses in jurisdictions like the UKGC, but the playing experience is hardly groundbreaking or offering anything new. Standalone brands get their own licenses, payments, and customer support, but also often create their own technology. This can result in a unique player experience like no other, such as it is with VideoSlots for example.
Somewhere in between, there is also an option that a sophisticated white label casino provider creates something unique for one of their clients, as can be seen with CashMio and Wishmaker, both of whom are white label sites from the iGaming Cloud platform.
White Label Casinos
White Label Casinos can be seen as the "playing it safe" option, and as a result, can often consist of fairly similar looking sites.
Numerous White Label suppliers offer very little in terms of differentiation from their template, which on one hand helps when it comes to brand recognition, but does so at the sacrifice of originality.
For the clients of these White Label brands, the appeal is clear, many act as one-stop shops, covering all the behind the scenes complications, access to the top software developers, and help with licensing and security.
As a result, these brands can be more trustworthy for players, especially if a site is on a well-known and well-reputed platform.
Standalone Casinos
The Standalone Casino route is certainly the more complicated for those behind the site, and can involve a short term sacrifice in terms of trust due to now having a known name behind a casino site.
However, there are definite advantages for players, not least in the scope for originality that exists thanks to the freedom enjoyed by Standalone casinos in terms of design and content.
This comes not only from doing everything from the ground up, without any templates in place, but also from the freedom of putting all of one's attention into a single casino site.
As a result, standalone casinos can be more tempting for those looking for something different in their online casino play, and if trust can be built up through top-quality customer service and state-of-the-art security software, these sites can prove very successful.
Top Tier White Label Suppliers
When playing at new casinos hosted on the platform of these companies, you can feel quite sure that your money is safe and any potential winnings will be paid out.
They're generally publicly listed companies or platform providers with a proven track record and thousands of happy players.
MT Secure Trade Limited - iGaming Cloud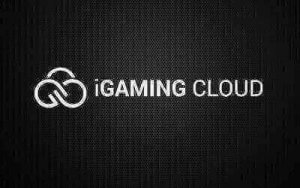 Formally Guts Gaming, this subsidiary of GiG provides an impressive portfolio of games from all the high-quality software developers you could wish for across its vast collection casino sites.
MT is behind some of the most popular and well-known online casinos in the UK and has been reaching further afield in recent years, slowly building up a similar reputation across the busiest iGaming jurisdictions in the world.
Maintaining a strong reputation for looking after its customers, MT Secure Trade Ltd is considered a safe bet by even the most skeptical of casino players.
White Hat Gaming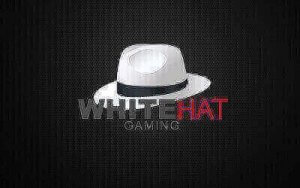 White Hat Gaming has been active since 2012, and quickly developed a reputation for their originality.
Not content to follow a template across their casino sites as most casino suppliers do, White Hat instead brings a fresh feeling theme and design concept to all of their casino sites.
Combine that with a range of top-quality casino titles from a plethora of third-party developers, and a focus on customer service and payment method options, and you see why White Hat Gaming quickly became a favorite for many.
EveryMatrix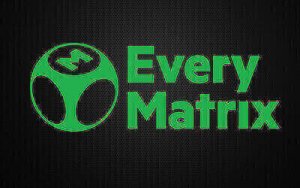 EveryMatrix was launched back in 2008 and has been improving its reputation ever since.
As expected with an operator of this level of profile, all the top software developers can be found at EveryMatrix casinos, including, but far from limited to Microgaming and NetEnt.
A wide range of payment methods is available at these casinos, with swift payouts and excellent customer service and conflict resolution.
Security is paramount for players, and EveryMatrix uses state of the art encryption technology and firewalls to ensure you and your money stay safe.
L&L Group Limited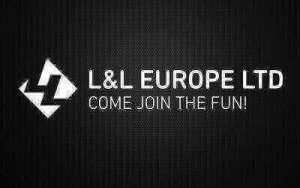 L&L Group Ltd is one of many White Label Suppliers started by a group of industry professionals with decades of experience between them.
Launched back in 2011, names like All British Casino and Fun Casino are just some of the many sites put together on the L&L platform that are available to South African players.
With various casino games from different suppliers and an impressive live casino portfolio, the designs of L&L sites may not be overly imaginative, but the content more than makes up for it.
Like all top tier White Label suppliers, there's also a great deal of focus on security and a strong choice of payment methods.
SkillOnNet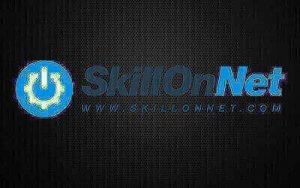 One of the longest-tenured White Label casino operators, SkillOnNet has been a part of the industry since way back in 2005 and has developed a near flawless reputation for treating customers well ever since.
To maintain such a high level of trust for such a long time does not come easy, and it's a testament to the consistency that SkillOnNet has offered over that time.
SkillOnNet may have started life as an online backgammon provider, but times have changed a great deal since then, and you're likely to find games from all your favorite developers at SkillOnNet sites.
SoftSwiss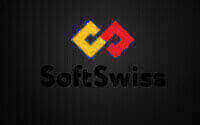 From the foundations of a casino site to Bitcoin compatibility, SoftSwiss is very much that one-stop-shop for all the needs of a new online casino.
Payment methods combine the old and the new, with swift payments and equally swift complaint resolution being mainstays of SoftSwiss service.
From King Billy to Playamo, there is an impressive mix in the SoftSwiss collection, and they all offer everything a casino player could desire, in terms of games and customer service.
Second Tier White Label Platform Providers
This is not a blacklist of any kind, but the platform providers below don't bring a huge amount to the table in comparison to the top tier providers mentioned above.
Innovation tends to be limited, and that is very apparent at many of the casinos offered by these suppliers.
These casinos often hold some very strong licenses from regulators like the UKGC but are often let down by less than tempting conditions.
Progressplay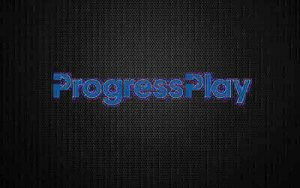 ProgressPlay has enjoyed a strong level of success since its inception back in 2010, but has been somewhat overtaken by its competitors in the time since.
As with many second-tier White Label providers, ProgressPlay has fallen into the trap of prioritizing quantity over quality, and as a result, there is a huge number of sites on the ProgressPlay platform.
These sites rarely differ from each other in much outside of name, however, and payouts can be less than swift, processing fees do not aid that case much either.
Nektan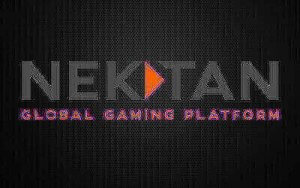 Nektan is very much a brother-in-arms of ProgressPlay in the quantity before quality approach. Arguably beating its competitor in terms of lack of originality, you know a Nektan casino as soon as you get to it, and that's no good thing.
The operator offers strong licenses, and has a reasonably good reputation in terms of customer service, but that does not save Nektan sites from falling victim of being, quite frankly, boring. Once you've seen one, you've seen them all, and you're unlikely to be particularly excited by the first one.
The collection of casino games is good, combining proprietary (and distinctly average) casino titles with third-party games, but it doesn't make up for the monotony that hinders all Nektan sites.
Betconstruct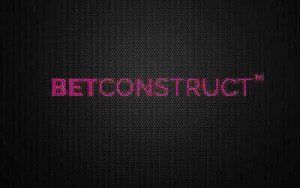 Betconstruct is the definition of a jack of all trades and a master of none. This White Label developer is probably guilty of trying to do too many things at once, and as a result, does none of them particularly well.
Everything is okay, but nothing really goes beyond that, which simply isn't enough to be competitive considering the quality of other suppliers in the market.
Betconstruct prides itself on its live casino software, but it simply doesn't cut it in terms of quality when compared to the giants of the industry such as Evolution and NetEnt. Beyond that, all Betconstruct sites are, again, much of a muchness, looking and feeling much the same across the board.
Aspire Global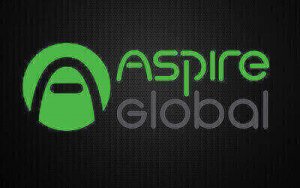 Aspire Global is a White Label supplier than simply feels out of its depth on every level. There is fun to be found at the likes of Atlantic Spins and Kaiser Slots, sure, but nothing that makes them stand out against the myriad of competition the market has to offer.
While some say "if it's not broke, don't fix it" that isn't a logic that cuts it in the online casino world, and Aspire sites felt out of date when they started. The repetition of essentially the same concept with every site that followed the first just makes these sites feel increasingly stale.
Again, there are good points to be found, the range of games is good, and payment method choices are broad, but that's also true at substantially more interesting casino sites.
Is New Also Better?
Following the rules of Barney Stinson – new is always better, but does that really apply to online casinos, slots, and free spins deals? Shouldn't the old, already established Irish online casinos like Casumo always be the best choice? Not necessarily and here's why:
New casinos often tend to have deep pockets for acquiring new players. This lets them organize promotions and offer bonuses that are borderline profitable just to grow their numbers. This can be in the form of no deposit free spins or ongoing promotions like casino races.
Sometimes you get an outlier like Rizk Casino which we recognize as inventors of a new way to reward loyal players via the Wheel Of Rizk. What we are trying to say that new casinos are those that disrupt the industry for better and from this, you definitely benefit as a player.
What Are The Risks With New Casinos?
Sometimes it's hard to find information on who owns the casino, so trying to guess what the monetary situation is can be a shot in the dark. Thus you could potentially be risking on being stalled for a big payout in case of a major win.
However, the good news is that most online casinos that launch these days are white label operations of already established companies. Generally, this means that they have deposited funds to cover the risk of a big winner.
Some legitimate white label providers include Gaming Innovation Group, White Hat Gaming, SoftSwiss and then you have some very low startup cost operations that we aren't too sure about like ProgressPlay and Nektan. These are still legitimate in the sense that they hold all the licenses and your money is safe, but they seem to have sketchy bonus terms and low withdrawal limits.
What's An Optimal Strategy At a New Casino?
We'd start small by depositing a little bit and trying to see how fast they are to verify your account and process withdrawals. Generally, these casinos will offer at least a 100% match bonus, so even a deposit of R500 can offer reasonable playtime for low to mid stakes on slots.
While we do go in for a test run at each of the casinos offered at Lion Casinos, sometimes our experience differs from that of players in different geographic regions. Be sure to report back to us in case you experience any trouble with a casino recommended by our website.
You could say that the above is irrelevant in cases when the casino is a white label of a big publicly-traded company like those that hold a license of MT SecureTrade Limited and are operated by Gaming Innovation Group. Any brand launched with this group is aces in our book.
New Casino FAQ
Our favorite is Casino Gods and here's why:
They hold a Malta Gaming Authority license, which is miles ahead in terms of legitimacy when compared to Curacao.
They offer instant bank transfer deposits via EasyEFT.
There's an R22,500 deposit bonus package over your first 4 deposits that comes with an R75 max bet and 40x wagering.
You also get a separate R1,500 live casino deposit bonus.
Withdrawals are quick!